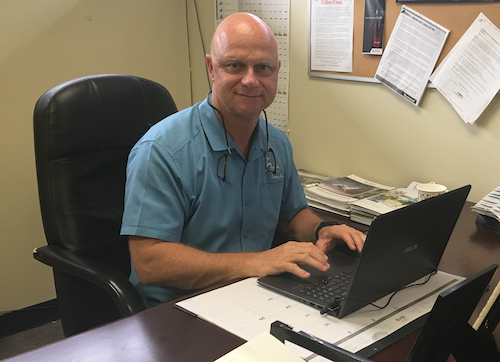 Owner Robert Pohl found his calling in his ability to give amputees a new lease on life by providing a prosthetic devices to help them regain mobility.
He's been in the business for awhile: Rob started his O&P profession at 16, as a technician pouring molds and sweeping floors. While attending Florida International University to obtain his Bachelor of Science degree in Orthotics and Prosthetics, he built legs as technician for 6 years.
Following a thorough residency program, in 1997 he and Matthew Bailey founded Florida O&P Services.
Rob has extensive training in lower extremity prosthetics. He is certified in the above-knee microprocessor controlled systems and the HiFi socket, and continues to broaden his knowledge as new technology becomes available.
Rob is married with two children, and his family is well-established in the Jacksonville community. He enjoys fishing competitively, golfing, hunting, surfing, and all of the year-round activities available in the North Florida area. Rob is always willing to accommodate his patient's needs, whether they need to be seen at another location, in their homes, or in a rehabilitation facility.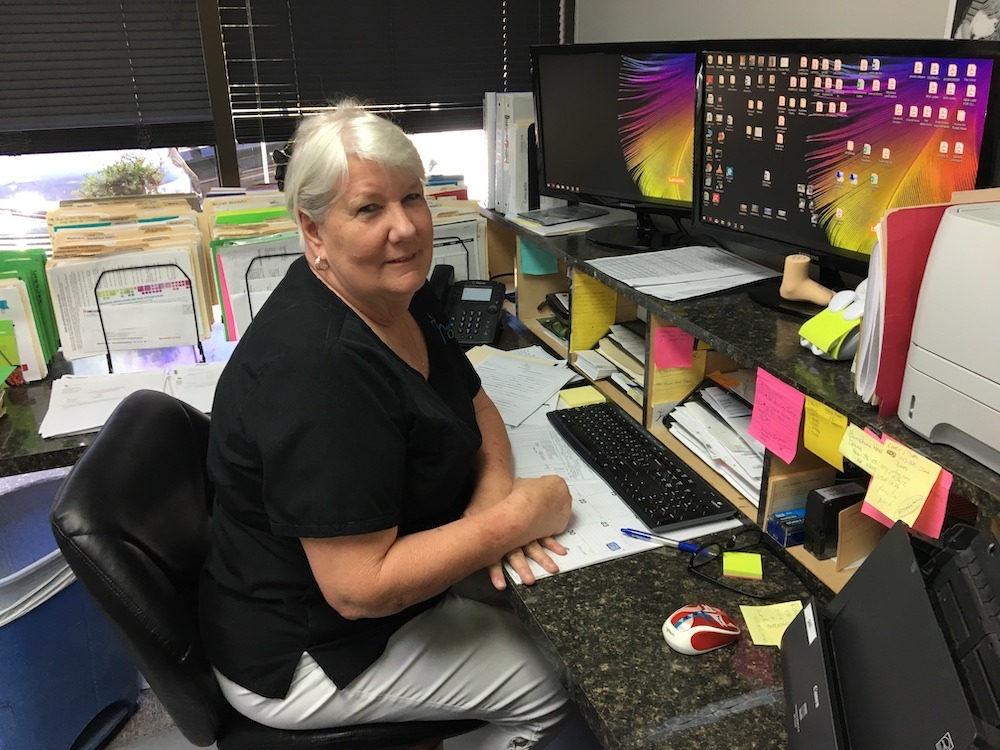 Gail has a lengthy history of dealing with finance and insurance companies. While Rob handles patients, Gail works hard to help make your device as affordable as possible.
Gail has been with Florida O&P for nine years. She comes from 12 years at St. Vincents dealing with durable medical equipment, and another 15 years at Mayo Clinic dealing with insurance.
Gail's very family oriented. She's a proud grandmother of eight and loves taking trips with her family.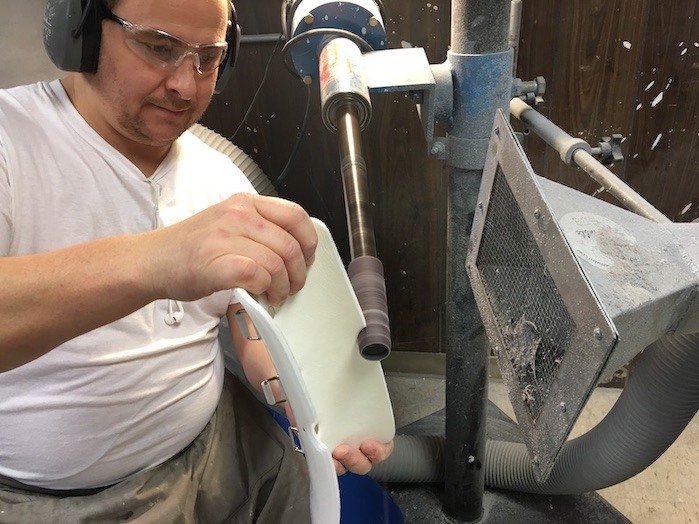 Chuck comes from a long line of shoe cobblers – he's the 6th generation of cobblers in his family. It was only natural that he began in the industry through shoe repair and orthotics. He's been with Florida O&P since 1998, and has since taken on technical prosthetic molding and construction.
He's very much a family man with two kids.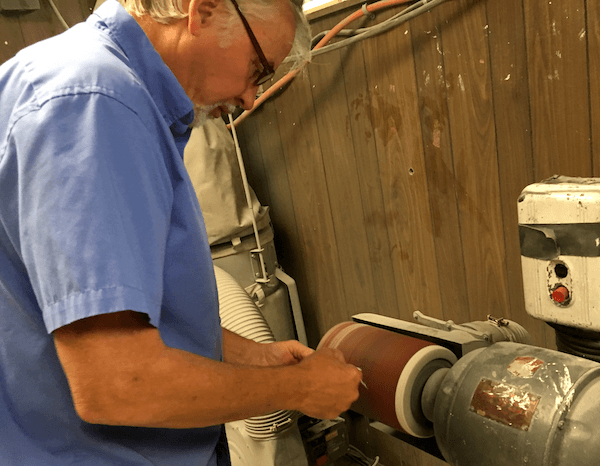 Mark is Board Certified in Orthotics and Prosthetics with an Ortho focus. He also serves as a peer-reviewer for tough prosthetic and orthotic cases with private insurers. He previously worked on the West Coast designing custom orthotic devices to address specific needs; expertise he's happy to bring to Florida O&P.
Mark obtained a Bachelors in Wildlife Management from Humboldt State University, which originally lead him to start a natural history tour company. He enjoys paddleboarding, scuba diving, and birdwatching.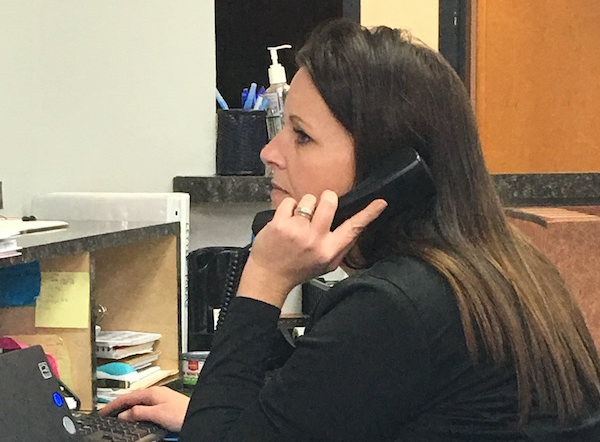 Kristi also hails from a medical background, having worked as an office manager in the field since 2001. She also brings 11 years of orthopedic office experience and a great familiarity with patient needs.
Kristi is very family and community oriented; she and her husband coach local youth flag football teams. She's mother to three boys, two of whom are in the Army.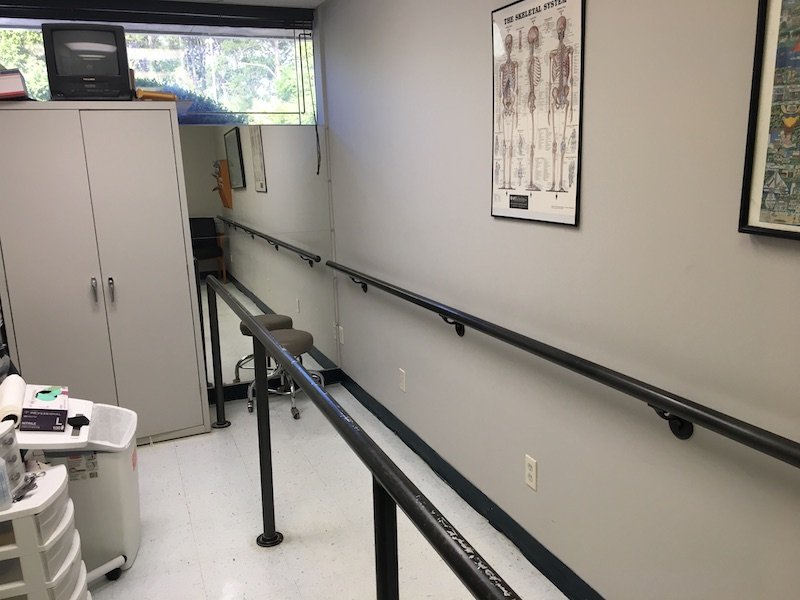 Florida Orthotics & Prosthetics Services is equipped and qualified to handle a wide range of biomechanical problems. Whenever possible, we design and fabricate everything on our premises.
Our facility includes an equipped walking room with handle bars and mirrors, individual patient rooms, and our laboratory work area where we fabricate, adjust, and repair patient devices.
We believe that it's beyond important for patients and their families to understand as much as possible about their care, so we make a special effort to explain everything regarding your problem and healthcare plan coverage.